Tuesday, September 20th, 2022, 12:00 – 1:30 PM
Healing Relationship Ruptures & Addressing Interpersonal Conflict w/ Restorative Relationship Conversations with David Cooley
via Zoom
When conflict happens between individuals, it's vital for the health of the relationship that it gets acknowledged and worked through in order to prevent the accumulation of toxic emotions and resentment. Relationship ruptures, unresolved fights and even small misunderstandings can create disconnection, distrust and the loss of emotional safety. Unfortunately, many people struggle with how to move forward in the face of conflict because they simply don't know how to manage it successfully. Restorative Relationship Conversations offers a unique model for addressing conflict and unresolved relationship issues by creating a safe container for managing difficult conversations where individuals can move beyond the challenging dynamics that keep them feeling stuck. In this presentation, David Cooley will give participants both a proven model for safely addressing interpersonal conflict as well as the practical and effective communication skills to successfully make themselves seen and heard in moments of difficulty.
Together We Will Explore How To:
Address specific conflict(s) or problematic relationship dynamic(s).

Identify and acknowledge the impact of the conflict on individuals as well as the relationship.

Repair lingering relationship ruptures.

Remove the obstacles to relating in healthy and fulfilling ways.

Make collaborative agreements for moving forward and prevent similar issues in the future.
About David Cooley
David Cooley's journey towards developing the Restorative Relationship Conversation model began in the field of Restorative Justice. As a professional Restorative Circle facilitator and trainer, he had the privilege of helping individuals resolve their interpersonal conflicts together instead of resorting to the traditional court system. In the course of his work with Restorative Justice, he also received training for working with victims of crime (including trauma-informed care), Cultural & Gender sensitivity & awareness, Non-violent Communication, as well as Cultural Brokering. Beyond the context of RJ, he has also been trained in several modalities including Mindfulness-Based Practices, Narrative Therapy, Somatic Work, and Attachment Theory. After leaving the world of Restorative Justice, he decided to use the restorative conflict model and re-image it as a tool for helping individuals learn healthier models of conflict resolution, particularly in the context of intimate relationships. He currently offers the Restorative Relationship Conversation process to private clients looking for new and effective ways to address interpersonal conflict and transform it into deeper connection and intimacy.
Tuesday, October 25th, 2022, 12:00 – 1:30 PM
Fat Love and More with JP Cardenas
via Zoom
In this session, we will be discussing loving yourself and others as a fat person, Fat Liberation, and of course, we will talk about sex too!
If you are looking for body-positive resources and content creators, check out this list of folks to follow, books to read, and podcasts to listen to:
Nalgona Positivity Project

Secular+Sexuality (podcast)

Yrfatfriend (Instagram)

Bodyjustice.therapist (Instagram)

Thefatsextherapist(Instagram)

Ihartericka (Instagram)

Meganjaynecrabbe (Instagram)

Bodyimagewithbri (Instagram)

The Body is Not an Apology (book)

Dr.dvonp (Instagram)

Things No One Tells Fat Girls (book)

Fat! So? (Book)
About JP Cardenas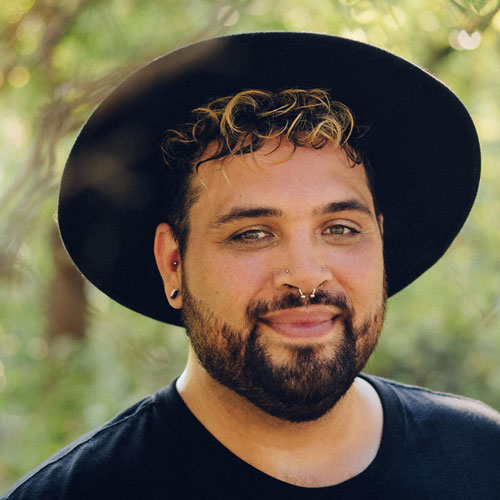 If you would like to get in touch with JP you may contact them here:
Website: www.healthandhealinghub.com
Phone: 512.524.3796
JP Cardenas, they/them, LPC-A, Supervised by Melody Palmer-Arizola LPC-S, is the Owner + Therapist of Health and Healing Hub, a new private practice here in Austin, Texas. JP has been a Licensed Professional Counselor Associate for almost a year now and has worked in mental health for over eight years. JP works with individuals and couples in the LGBTQ+ community on issues like: depression, gender identity, anxiety, sexuality, body image, transitioning (FTM or MTF), sex, and relationships. JP is a trained EMDR therapist, is sex positive, kink friendly/knowledgeable, takes a holistic approach towards health and healing, poly-friendly/knowledgeable, and is unapologetically Queer, Fat, Mexican American, and Genderqueer! When JP isn't practicing therapy, they are spending time with their pets (two cats, one dog), binging sci-fi/fantasy movies/shows, going to local coffee shops with friends, getting more tattoos, and most importantly continuing their own journey with health and healing in a variety of ways!
Tuesday, November 15th, 2022, 12:00 – 1:30 PM
From Taboo to Sexual Positivity: The Guide to Healthy Sexual Communication with Alicia Andrews
–CANCELED–
Sexual communication is an important key factor in the development and sustainability of one's sexual well-being. Our sexuality consists of many moving parts of our lives. To improve one's overall total wellness, it must be understood how sexual attitudes, values, and feelings impact their life. This presentation will dive into the multi-components of sexuality. Guided conversations will be facilitated to educate the population about sexual wellness, define sexual communication, and share healthy boundaries to promote positive sexual development beyond adolescence into adulthood.
About Alicia Andrews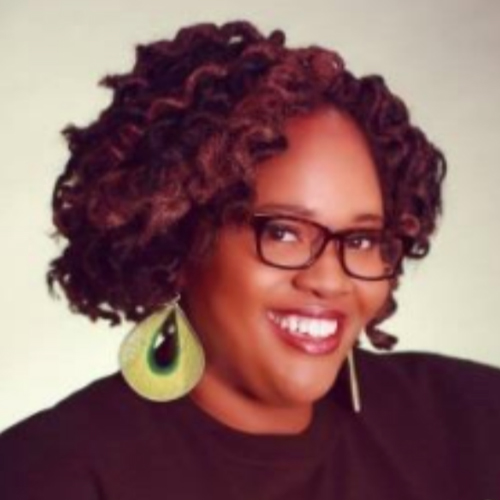 Alicia is the Founder and Visionary of BeFree Wellness Education and Consulting, LLC, based in Eastern North Carolina. Known as the "Public Health Sexologist," Alicia intersects her love and expertise in public health and sexuality education. Her educational career extends from North Carolina Central University, earning a Bachelor's degree in Public Health; to Widener University, obtaining a Master of Education, specializing in human sexuality studies. She has been serving vulnerable populations in the fields of public and sexual health for 15 years and counting. Alicia's experience range includes designing and facilitating sexuality education lessons, curricula, and sexuality-related professional development opportunities; and coordinating community education programs, sexual health conferences, and other community-wide social-public health community events. Alicia has worked with professionals in interdisciplinary fields who work with young people, university and community college populations, pre-adolescent youth and young adults, in community and faith-based settings. Currently, she serves as an Independent Sexuality Educator and Public Health Consultant, serving rural areas and beyond, working to normalize and expand wholistic and positive sexuality, health and wellness education for all. Alicia believes freedom lies in the power of communication and knowledge.
SEE PAST PEACE IN RELATIONSHIPS
2021/2022 SERIES
---
Healthy relationships require effective ways to deal with conflict. Topics included:
Understanding Sexual Orientation and Gender Identity in Yourself and Otherswith Dr. Karen Rayne
The Conflict of Coming Out (and coming out again and again and again)with Dr. Karen Rayne
Communicating for Relationship Winswith Dr. Duana Welch
The Hard Questions: When and How to Ask and Answer to Find Healthy Love with Dr. Duana Welch
Polysecure: Attachment, Trauma, and Consensual Nonmonogamy with Jessica Fern, M.S.
Good Grief: How to Heal from Heartbreak & Learn to Love Again with Dr. Duana Welch
2020/2021 SERIES
---
Coping with Relationship Pain During Covid and Beyond
Healthy relationships require effective ways to deal with conflict. During tough times like Covid, our coping tools can get strained, and we might engage in hurtful patterns of interacting. How do we understand ourselves and others, and make decisions that avoid needless heartache? In this four-part webinar series, Love Factually author Dr. Duana Welch will present a science-based perspective on all these topics:
Attachment Styles
Forgiveness
Avoiding Abusers
Grieving a Loss
If you or a loved one need resources in the Austin-area, please check out the information below:
You are not alone. SAFE is an Austin nonprofit dedicated to stopping abuse for everyone. During this period of shelter-in-place,
SAFE
knows that home is not a safe place for everyone. If you are or someone you know is in immediate danger, please call or text 911. If you are concerned that you or someone you know may be experiencing violence or abuse, please call, chat or text the 24/7, free & confidential SAFEline. Our SAFEline advocates can help you assess the level of danger, create a safety plan, discuss ways to help someone you know, or just talk.
24-hr SAFEline – Call: 512.267.SAFE (7233) | Text: 737.888.SAFE (7233) | SAFEline chat
No está solo. 
SAFE
es una organización cuyo objetivo es acabar con el abuso para todas las personas.  Sabemos que 
la violencia suele aumentar en momentos como esté de estrés y aislamiento.
Si Ud o alguien que conoce se encuentra en peligro inmediato, llame o envíe un mensaje de texto al 911. Si Ud o alguien que conoce está sufriendo violencia o abuso, o si necesita ayuda, comuníquese con SAFE por nuestra línea confidencial SAFEline. Nuestros 
trabajadores de apoyo
 en SAFEline 
pueden ayudarle a evaluar el nivel de peligro, crear un plan de seguridad, discutir maneras en que puede ayudar a alguien que conoce, o sólo platicar.
SAFEline – teléfono: 512.267.SAFE (7233) | envíe un mensaje de texto al: 737.888.SAFE (7233) | chatee en: safeaustin.org /chat