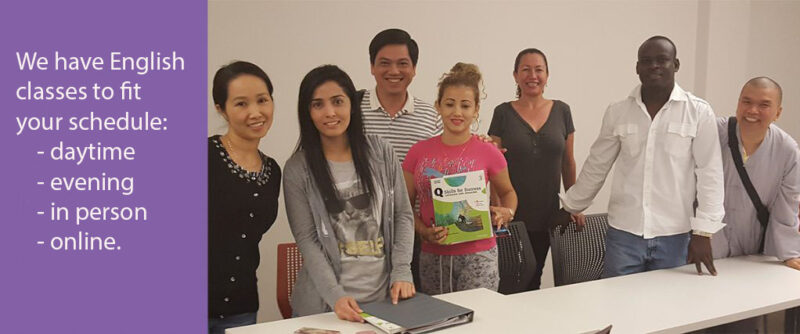 The English You Need to Succeed
English Language + Academic Preparation
Our ESOL Program (English for Speakers of Other Languages) provides English classes to non-native English speaking adults to prepare them for work, school, and everyday living.
Our students can take English classes online, on campus, or as a hybrid (combination of on campus and online).
In this flexible English learning program, students can take one or more courses in:
Reading and Vocabulary
Oral Communication
Grammar
Writing
Business Communication
The ESOL Program has two registration pathways:  Credit and Continuing Education.  Explore the path that is best for you.