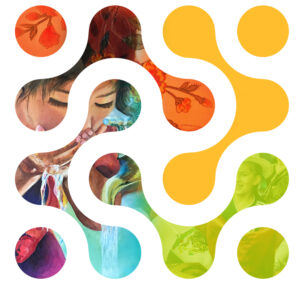 Mexican American Studies
Highlights the history, literature, art, culture, politics, language, and human experiences of Mexican Americans/Chicanos
The Mexican American Studies (MAS) program offers fully transferable courses for students pursuing a baccalaureate degree in this field or related studies. The mission of this degree is to offer students an interdisciplinary approach to learning. The MAS focus immerses students in the history, literature, art, culture, politics, language, and human experiences of Mexican Americans in the US. Courses offered in the MAS program provide cultural literacy regarding events, people, and traditions that have shaped the US, Texas, and the Mexican American communities many of our students call home.
Program Map |  Degree Plan | Mexican American Studies Field of Study
---
Immerse Yourself
MAS courses are designed to foster critical analysis of intercultural diversity and to prepare students to understand and interact with people from diverse backgrounds and cultural perspectives.
---

Politics
Students will enrich their knowledge of and participation in civic engagement by learning about the history of Mexican American community-building, activism, and political representation.

History
Students will deepen their knowledge of history through the examination of the largely untold stories of Mexican American historical actors on local, state, national, and global stages.

Culture & Society
Students will explore the relationship between the arts, literature, and music of Mexican American communities and the social and historical environments in which cultural productions are created.
Courses in Mexican American Studies
---
MAS courses are designed to foster critical analysis of intercultural diversity and to prepare students to understand and interact with people from diverse backgrounds and cultural perspectives. Whether students originate from the Mexican American heritage or not, the program gives all students a deeper understanding of the political and historical context that informs the cultural diversity of the US, particularly Texas. Students who identify as Mexican American or Chicano/a often reflect that the MAS courses they take open a new, rich world for them that contextualizes their experiences by giving them a link to their past. The MAS program also supports the creation, celebration, and analysis of artistic works from Mexican American culture, providing a more complete picture of  American history.
See full description of Mexican American Studies field of study courses: 

HUMA 1305: INTRODUCTION TO MEXICAN AMERICAN STUDIES: This interdisciplinary survey course examines the different cultural, artistic, economic, historical, political, and social aspects of the Mexican-American/Chicano/a communities. It also covers issues such as dispossession, immigration, transnationalism, and other topics that have shaped the Mexican-American/Chicano/a experience.
HUMA 1311: MEXICAN AMERICAN FINE ARTS APPRECIATION: This course is an exploration of the purposes and processes in the visual and performing arts (such as music, painting, drama, literary works, and dance) and the ways in which they express the values of the Mexican American/Chicano/a experience.
HIST 2327: MEXICAN AMERICAN HISTORY I: A study of the economic, social, cultural, and political development of Mexican American people with particular emphasis upon their contribution to American society. History 2327 Counts toward U.S. History requirement or as an elective. 
HIST 2328: MEXICAN AMERICAN HISTORY II: A continuation of HIST 2327, emphasizing the modern contributions and leaders of the Mexican-American culture in America.
ENGL 2351: MEXICAN AMERICAN LITERATURE: A survey of Mexican-American/ Chicano/a literature including fiction, non-fiction, poetry, and drama.
GOVT 2311: MEXICAN AMERICAN POLITICS: This course is designed to introduce students to the Mexican American experience within the United States political system. Students will be introduced to the basic institutions of the American political system and will explore the forces that have been integral to the inclusion/exclusion of Mexican-Americans in the United States.
SPANISH I-IV: The study of the fundamentals of Spanish: conversation, writing, listening, reading comprehension, vocabulary building, grammar, and culture. These courses foster understanding of Spanish-speaking people through cultural comparison and development of written and spoken communication.
SPANISH I-IV FOR NATIVE SPEAKERS: Courses for students who possess a spoken knowledge of Southwestern U.S. Spanish and who wish to develop competency in reading and writing standard Spanish. Through readings and compositions, students review the conventions of standard Spanish grammar and spelling.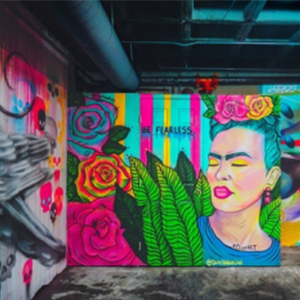 HUMA 1311: MEXICAN AMERICAN FINE ARTS APPRECIATION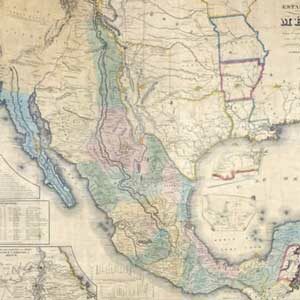 HIST 2327/2328: MEXICAN AMERICAN HISTORY I & II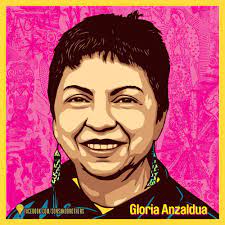 ENGL 2351: MEXICAN AMERICAN LITERATURE
Students Say MAS Has



Area Of Study Advisors
Liberal Arts (Humanities, Social and Behavioral Sciences) Area of Study Advisors will help you select your classes, stay on track for your degree program, and make decisions about your educational and career goals. Email or call ahead to schedule an appointment to maximize academic advising.
Meet your Mexican American Studies Instructors
Come study with us and become part of our diverse community. We can help you reach your career goals with affordable, hands-on learning.
Current Events
Provides opportunities for active engagement in the community through ongoing events, service learning, and international programs. Features lectures, panel discussions, a film series, and cultural events that allow students, faculty and staff, and the broader Austin community the opportunity to engage with various topics pertaining to Mexican American and Interdisciplinary Studies.
Degree Plan
View a semester-by-semester program plan:
Find a listing of courses and descriptions: