Philosophy, Sex and Love
This page features archival information and video footage from select Philosophy, Religion, and Humanities Forum talks in recent years.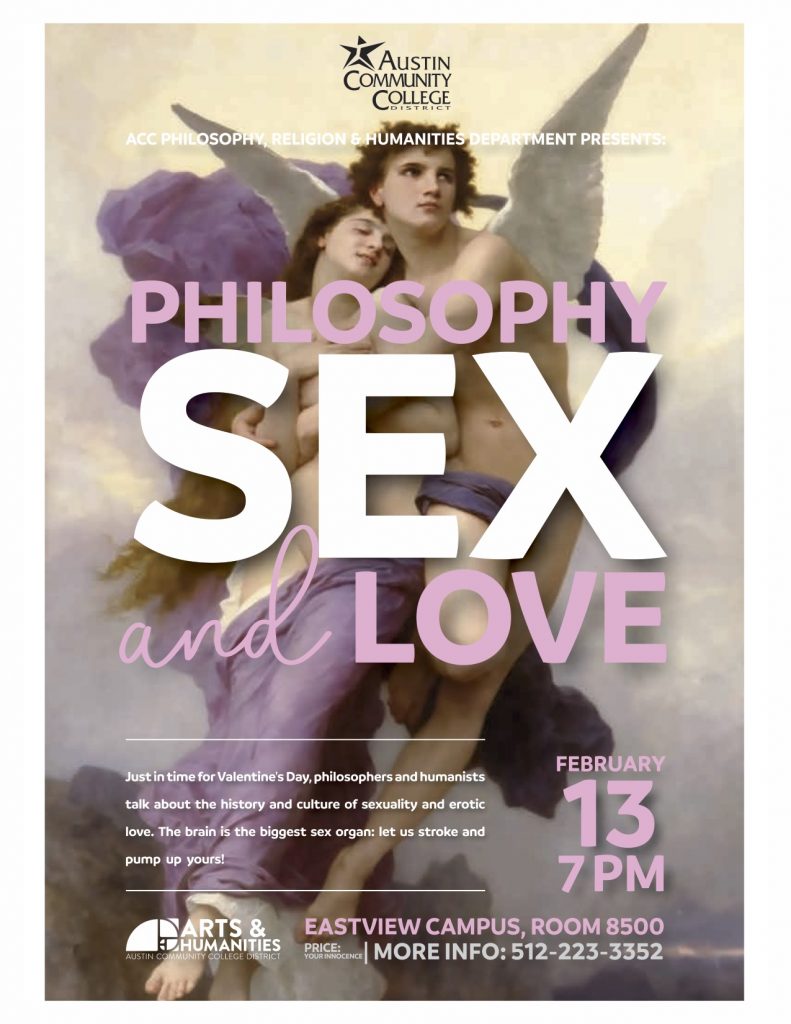 Click here to watch the video for this event.
Note: You must enter your name and email address to access this server.
Panel, "Philosophy, Sex & Love"
February 13, 2017
7:00-9:00 p.m.
Eastview Campus 8500
Participants
Kerri Pope, Humanities Professor
Susan Alvarado, Philosophy Professor
Azzurra Crispino, Philosophy Professor
Bryan Register, Philosophy Professor
Moderator
Matt Watkins, Philosophy Professor
Just in time for Valentine's Day, philosophers and humanists talk about the history and culture of sexuality and erotic love. We'll have talks about the history of Valentine's Day, sexual relationships and personal identity, consent, and a very bleak comic view about love from an ancient playwright.
Return to the main page to watch past events from the Philosophy, Religion, and Humanities Forum.