High-Tech Humanities
This page features archival information and video footage from select Philosophy, Religion, and Humanities Forum talks in recent years.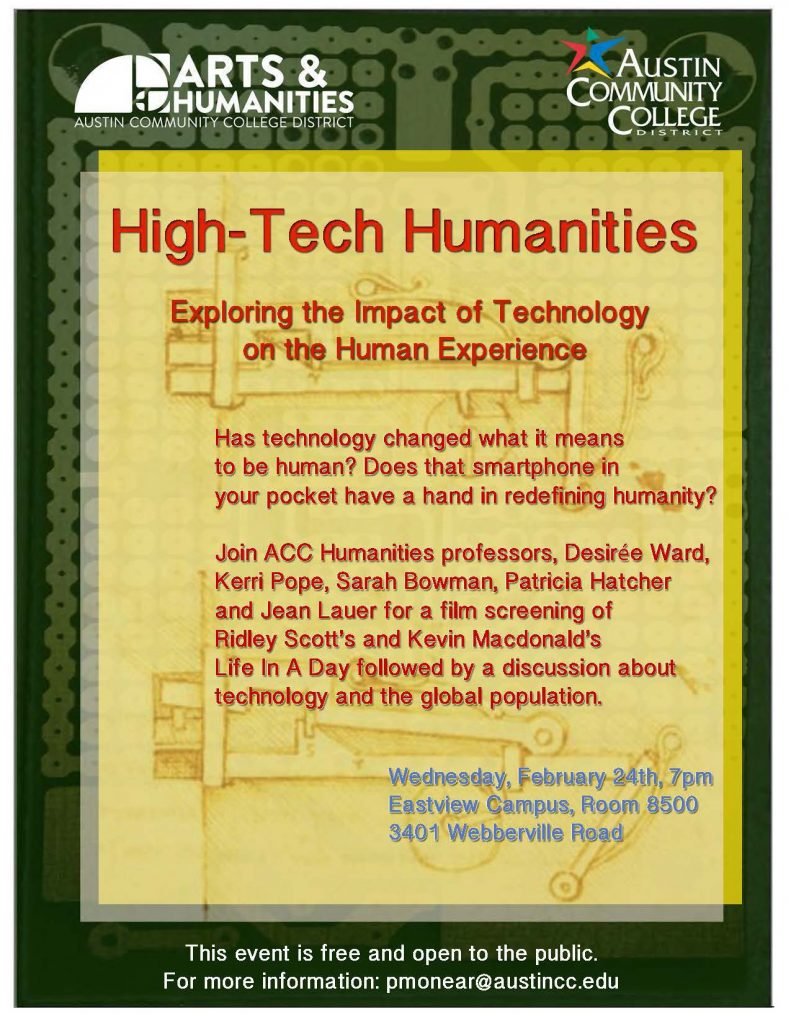 Panel, "High-Tech Humanities: Exploring the Impact of Technology on the Human Experience"
February 24, 2016
7:00-9:00 p.m.
Eastview Campus 8500
Participants
Kerri Pope, Humanities Professor
Desiree Leistiko, Humanities Professor
Sarah Lynne Bowman, Humanities Professor
Jean Lauer, Humanities Professor
Moderator
Matt Watkins, Philosophy Professor
Technology touches every facet of our lives. But has it changed what it means to be human? Does that smartphone in your pocket have a hand in redefining humanity?  Join ACC Humanities professors, Desi Ward, Kerri Pope, and Jean Lauer for a film screening and discussion that delves into the effects of technology on the global population.
Return to the main page to watch past events from the Philosophy, Religion, and Humanities Forum.